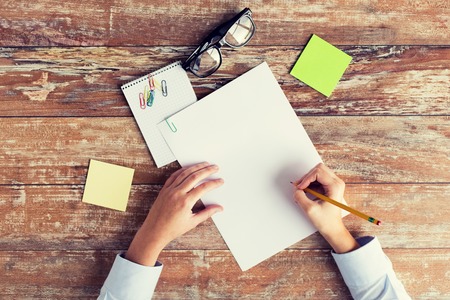 When you're looking for employees, contractors and consultants to help with your business a lot of different things go through your head. How much will it cost? How long will it take to find the right person? Will they have the skills my business needs?
If you're finally at the point where you're willing, and able, to take on someone to help you with the day-to-day — a virtual assistant is a great place to start. I outlined several reasons that a Virtual Assistant is a good investment in my last blog post. Today I'd like to answer the question "How will my experience help your business?"
I will tell you that from a very young age I already had the mind of an entrepreneur and was a dedicated, hard worker from the moment I was old enough to work. I firmly believe that my attitude and determination makes me a great virtual assistant for those ready to make the leap.
Working hard from an early age
At a very early age I was described as a "go-getter" because I never sat idle. I started my first "job" at 11 years old delivering newspapers, and created my first business cards (for my babysitting services) with a package of index cards.
I've been working steadily since then.
At 14, I was hired to work in a department store in downtown Charleston, SC. Though I was originally hired to stick labels on brochures being mailed out and to run the manual elevator, I was quickly promoted to working in the customer service department helping with the annual fur storage, layaway, and eventually helping in the credit department. I was the youngest person they had ever hired for those positions and still have a copy of one of my performance reviews.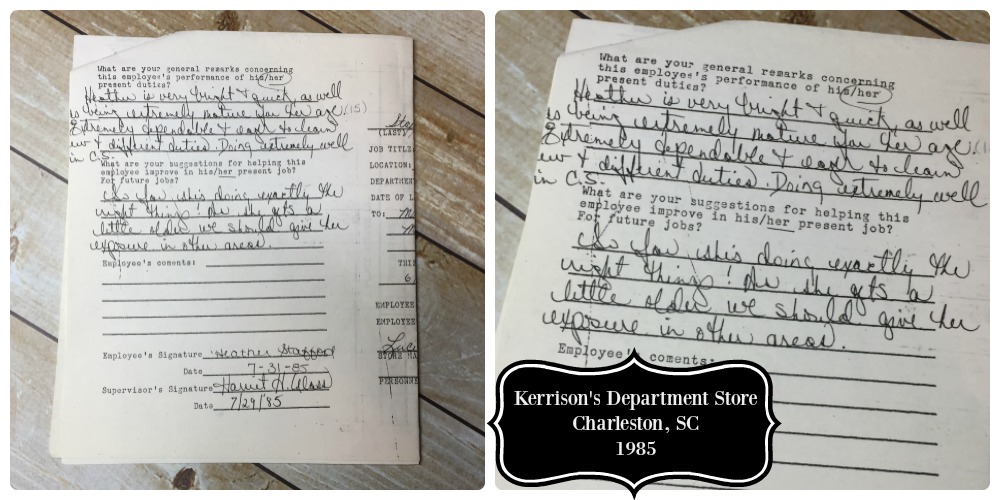 Two Jobs and the Honor Roll in High School
When my family moved back to Connecticut a few years later, I started working for a local department store and also worked at the Groton Town Hall after school. I'd work at the town hall from until 4:30 p.m. after school, and then 2-3 times a week I'd go directly to my job at the department store from 5-9 p.m.. I'm happy to report that I maintained my place on the honor roll despite working two jobs in high school. I continued to work two jobs for another 15 years. That determination helped mold me for the future, and it's one of the reasons I became a virtual assistant to help other small businesses.
Be Open to Teach Others
Before I became a virtual assistant, though, I did just about every other office job. That work experience gives me a unique background and the perfect perspective to help businesses grow, no matter their needs.
I worked in the automotive industry after high school. It was a male dominated industry, with some awfully big egos. It was my first lesson in both working with a variety of personalities and also the importance of helping others become better employees.
Eventually, I earned promotions from receptionist to title clerk, then accounts payable / receivable and eventually assistant office manager. I remember making less than $10 an hour, while processing payroll for employees making huge commissions on each sale. That was a hard pill to swallow, but helped fuel my determination.
The greatest lesson my 8 years working at dealerships taught me was the importance of helping make other employees and bosses look good. One manager in particular taught me that you have to be willing to delegate and teach someone your current role, so you can move on to something new and better. I've been able to learn so many new things and take on new responsibilities because I know if I train someone and they do awesome, that's a positive reflection on me.
Working as a virtual assistant, I know my job is to make you look better and operate more efficiently. I look good when you do!
Big Move, New Job, & Back to School
After my automotive career I moved to Georgia, and went to work for a family-owned business in the aerospace hardware industry. This particular company taught me a lot about myself and afforded me the opportunity to go back to school. to earn certificates in Human Resources Management and Organizational Leadership.
Going back to school in my late 20s brought it's own share of lessons. It was interesting situation to be in a classroom with people ranging in age from 18 to 60+. We all had our own reasons for being in school at that time in our life, and it reminded me that we will often be in situations where not everyone is on the same page.
That's certainly true while working on team projects. As a perfectionist, I tend to want everything done a certain way. As a team player, I have to be willing to let other people have a say in the project and participate in the final outcome. I will admit I've struggled at times with not wanting to take over and do it all myself.
This job overall was another great learning experience, which helped me move on to bigger and better things.
In life we often have things we don't like but we must do, because the end result is more important than the here and now. Because of this job, I now love writing step-by-step instructions for processes. If I hadn't gone there, I'd never have discovered my love of researching hard-to-find items or learned how to write Standard Operating Procedure manuals.
From Training Coordinator to Operations / Human Resources Manager
My next role was as the training coordinator for a well-known staffing company. I was responsible for the logistics related to all training classes, handling enrollment, processing payments, mailing out completion certificates, managing the 4-person local office, as well as proofreading all training materials.
When the company eliminated the training office I was promoted to Operations Manager / Human Resources Manager at another office allowing me to utilize the skills I had learned in school. I handled all aspects of hiring new employees, processing payroll for the 30+ person office, managing client relations, as well as providing back-up to Senior VP of Operations. These roles included tasks that I still love today — such as proofreading and editing and managing the day-to-day operations of a business.
Following my Dream
After several years, I was presented the opportunity to follow my long-time dream of owning a salon. I purchased an existing salon and day spa, and although it didn't work out, it was an experience I wouldn't trade for anything. I learned lessons I have been able to pass on to other small business owners and prospective small business owners.
The buying process, running the daily operations, working with (my) employees, hiring and firing, marketing, stretching a dollar, and ultimately closing a business — these are all things you will not fully understand unless you go through them.
I will openly talk to anyone about the good, the bad, and the ugly of all of it — especially if I can save someone the heartache I felt when I closed my salon. In fact, this week was the 9-year anniversary of closing (April 24th).
Back to Corporate America
Prior to turning out the lights one last time at the salon, I started working for my most recent employer on a part-time basis. I was hired on the spot as a contract employee, and began working as an Administrative Assistant while still trying to make the salon work. When I finally closed in April 2008, I extended my hours to full-time, and was eventually hired as an employee in another department.
When the new department announced its divestiture after only a few months as the Senior Accounting Coordinator, I found myself, once again, looking for a new job. I was lucky enough to obtain a role as an Executive Assistant (EA) in the IT department. This, it turns out, was my lucky break. As a result of the CISO I was hired to support leaving, I was now the EA for his replacement.
My new boss and I hit it off, and I supported him from mid-2009 until he left the company April 2014. This role clearly paved the way for my life as a Virtual / Personal Assistant. My responsibilities included setting up, facilitating and managing onsite and offsite meetings for the senior leadership team, travel arrangements for domestic and international travel, month-end budget and accrual reporting, expense reports processing, email management, and much more.
In November 2014 I accepted a role in IT Communications, managing two internal IT awards programs, proofreading and editing articles, prepping articles for publication on the internal intranet site, managing and facilitating internal IT lunch and learn sessions, as well as overhauling and maintaining our team sites on the intranet. I was responsible for metrics around the award programs, management reports to the senior leaders, and ensuring smooth team meetings.
All of these functions fed off my prior experiences in the various roles I held over the years, and enforced my love of doing a variety of things. Being able to manage multiple responsibilities at one time is something I love, and what drove me to start my own venture as a virtual assistant.
[Final Stop] Virtual / Personal Assistant
I strongly believe that each role I held over the years has led me to where I am today. I worked hard in every role, and dedicated myself to performing each function to the best of my ability. I opened myself up to learning new things, never letting a lack of knowledge hold me back. If I was unsure – I researched the subject until I had my answer. I helped make changes in each role to create efficiencies – always looking for ways to work smarter and not harder.
There is not one obstacle, negative event, positive event or anything in between that has not prepared me for this new journey as a Virtual / Personal Assistant. If you have a task you need accomplished, even if I don't know the answer – I will find a way to get it done for you and your business. Just need to bounce ideas off someone who has been there – I can do that, too. No matter what you need, I will take all of the experiences I have had through the years, and use them to provide you the best service possible.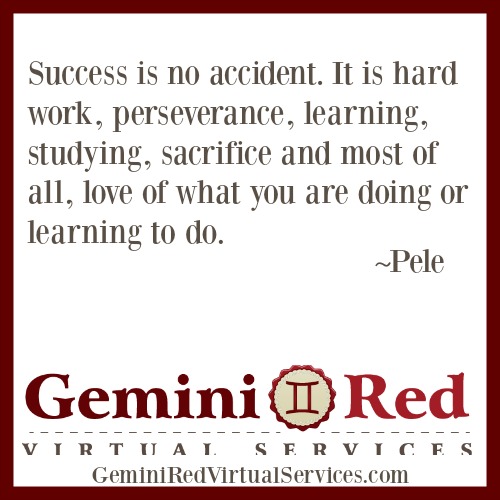 If there is anything I can do to help you in your business, please fill out the contact form and I will get back to you as soon as possible. Full resume and referrals available upon request.
What stumbling blocks are you facing?
What can I do to assist you in your business?