Google My Business is a great tool for business owners – especially those with physical locations. Most people aren't even aware of it's existence, let alone all that you can do with it. Let me share with you how to utilize Google My Business.
If you haven't already set up Google My Business, you can do so very easily. When you click the link, you will be taken to a page with a prominent Start Now button. After clicking Start Now, you will see a world map, along with a form to complete as shown below.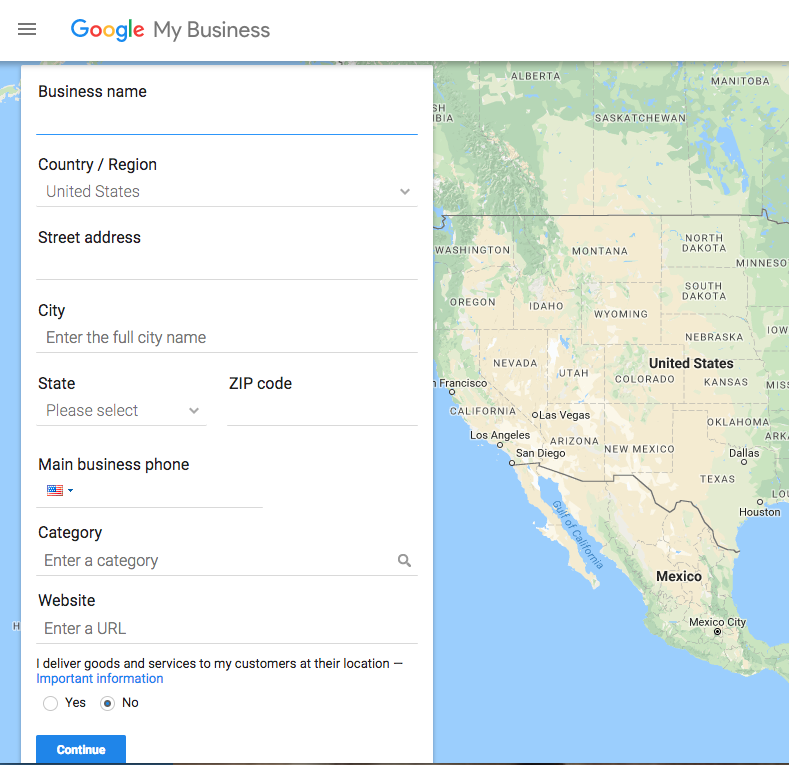 Note: If you work from home, your address and/or a photo of your home may be visible on Google and Google maps.
If you are a virtual business – make sure you say 'yes' to the question about delivering goods and services to customers at their location. Once you complete the information, Google will mail you a postcard, with a special code you will need to enter within 30 days, to verify your business.
Now that you have completed the form, and are awaiting your postcard, you will see your incomplet profile. You can add images, your phone number, and additional information. However, your profile/business listing will show as unverified until you receive the postcard, and enter the corresponding code.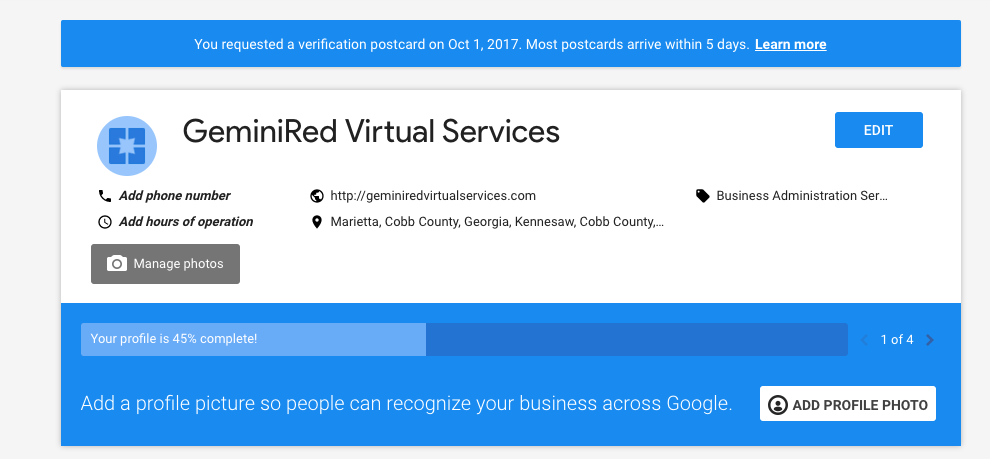 Once your location is verified you will be able to post events and photos to your page that will help people engage with your business, and find out more information when they search Google and Google maps for businesses in your niche.
You can make updates to your page and add events through a desktop computer or the convenient smart phone app. On a desktop computer a menu of available options will be on the left side of your dashboard.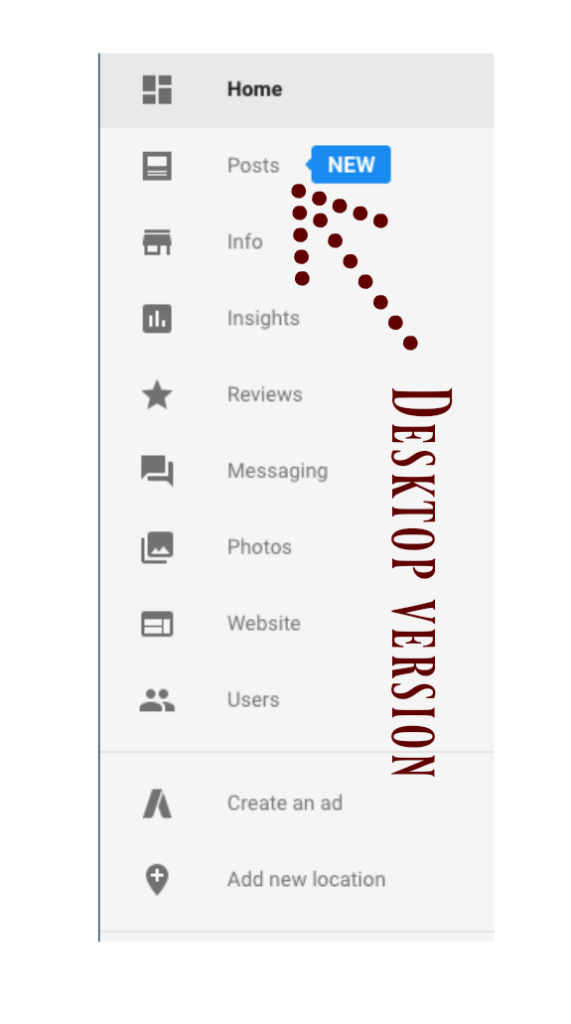 Using your app, simply click on the + sign at the bottom of your business page, and then follow the steps based on the type of post you would like to share. Screen shots below are from my online gift shop, GeminiRed Creations. This page will provide your valuable information regarding your insights and reviews, photos on your device you may want to share, as well as ads you have posted. I have not done a good job of soliciting reviews on Google (and the one showing isn't even from anyone I've done business with so I'm trying to get Google to remove it) because I typically request people review the items they purchased directly on my website. It is in your best interest, to gather reviews on Google so that people will see them when searching!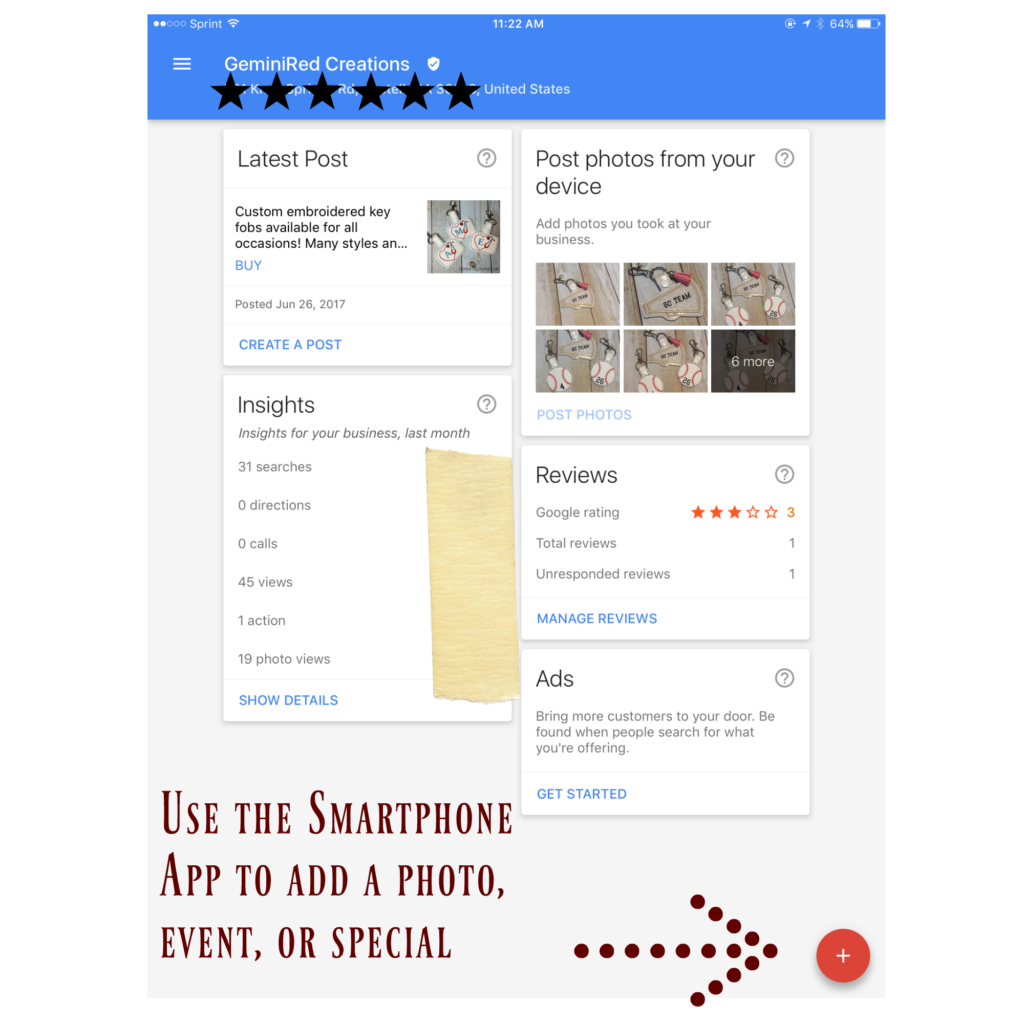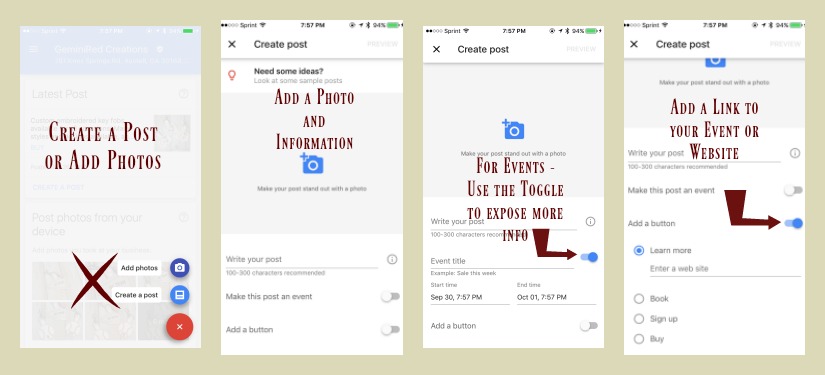 We all know that Google is an important part of our lives, and is the number one way that people search for what they want. It's important to utilize this massive search engine and tool to the best of our ability so that we can grow our businesses. Do not let prime internet real estate go unused by not setting up your Google My Business profile and posting to it regularly. I cannot stress enough that it is even more important if you have a brick and mortar business, that people may search and visit.
If you need help with where/how to get started on your Google My Business journey – I am here to help! Don't waste another minute missing this opportunity!