I have been subscribing to Sparkle Hustle Grow for over a year and each month the box comes filled with goodies as well as a book for female entreprenuers. Each month has a theme and the items in the box typically pair well with the book.
If you have been looking for a subscription box geared toward succeeding as a female entreprenuer, Sparkle Hustle Grow is a great option! There were named by Forbes as The Best Subscription Box To Gift the #BossBabe. Each box is filled with tools, training, and you can join their exclusive Facebook community to help you grow your business.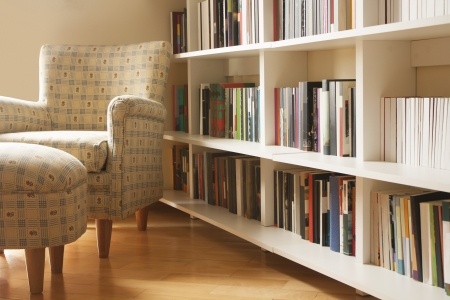 Adventures for your Soul: 21 Ways to Transform your Habits and Reach your Full Potential by Shannon Kaiser (July 2017)
Playing Big: Practical Wisdom for Women Who Want to Speak Up, Create, and Lead by Tara Mohr (August 2017)
How to Win Friends & Influence People by Dale Carnegie (September 2017)
The Happy Hustle: Transform the Way You Work by Julie Ball (October 2017)
The Gratitude Diaries: How a Year Looking on the Bright Side Can Transform Your Life by Janice Kaplan (November 2017)
Ditch the Fear and Just Write It!: The No-Excuses Power Plan to Write Your First Book by Alexa Bigwarfe (December 2017)
Get Rich, Lucky Bitch!: Release Your Money Blocks and Live a First Class Life by Denise Duffield Thomas (January 2018)
Work Your Wealth: 9 Steps to Making Smarter Choices With Your Money by Mary Beth Storjohann (February 2018)
Girl, Wash Your Face by Rachel Hollis (March 2018)
Daring & Disruptive: Unleashing the Entreprenuer by Lisa Messenger (April 2018)
Self Made: Becoming Empowered, Self-Relient, and Rich in Every Way by Nely Galán (May  2018)
Vlog Like a Boss: How to Kill It Online with Video Blogging by Amy (Schmittauer) Landino (June 2018)
Good Is The New Cool: Market Like You Give a Damn by Afdhel Aziz and Bobby Jones (July 2018)
The Life-Changing Magic of Tidying Up by Marie Kondo (August 2018)
The Storyteller's Secret: From TED Speakers to Business Legends, Why Some Ideas Catch on and Others Don'ts by Carmine Gallo (September 2018)
Spitting Fire: Your Guide to Reignite and Maintain Your Passion at Home, Work, and Beyond by Lauren R. LeMunyan (October 2018)
Climb Your Own Ladder: Become the CEO of Your Own Business by Dana Malstaff (November 2018)
The Magic of Tiny Business: You Don't Have to Go Big to Make a Great Living by Sharon Rowe (December 2018)
Imperfect Courage: Live a Life of Purpose by Leaving Comfort and Going Scared by Jessica Jonegger (January 2019)
You Are a Mogul: How to Do the Impossible, Do It Youself, and Do It Now by Tiffany Pham (February 2019)
Girl, Stop Apologizing: A Shame-Free Plan for Embracing and Achieving Your Goals by Rachel Hollis (March 2019)
Digital Marketers Sound Off: Tips, Tactics, Tools, and Predictions from 101 Digital Marketing Specialistss by Matt Chiera (April 2019)
RESET Your Mindset: Silence Your Inner Mean Girl by Natalie Eckdahl (May 2019)
Your First 100: How to Get Your First 100 Repeat Customers (and Loyal, Raving Fans) Buying Your Digital Products Without Sleazy Marketing or Selling Your Soul by Meera Kathand (June 2019)
DotCom Secrets: The Underground Playbook for Growing Your Company Online by Russel Brunson (July 2019)
Influencer: Building Your Personal Brand in the Age of Social Media by Brittany Hennessy (August 2019)
Guided Accountability: Increase the Likelihood of Goal Achievement by 97% by Charlena Smith (September 2019)
The One Hour Content Plan: The Solopreneur's Guide to a Year's Worth of Blog Post Ideas in 60 Minutes and Creating Content That Hooks and Sells by Meera Kathand (October 2019)
You Are a Badass Every Day: How to Keep Your Motivation Strong, Your Vibe High, and Your Quest for Transformation Unstoppable by Jen Sincero (November 2019)
Becoming Super Woman: A Simple 12-Step Plan to Go from Burnout to Balance by Nicole Lapin (December 2019)
Chasing the Bright Side: Embrace Optimism, Activate Your Purposes, and Write Your Own Story by Jess Ekstrom (January 2020)
Find these books on Amazon
I created a list of these books on my Amazon influencer page so you can easily find each of them. Please note this is an affiliate link and I may earn income when purchases are made via this link.
What books are on your bookshelf that other business owners should add to their 'must read' list?